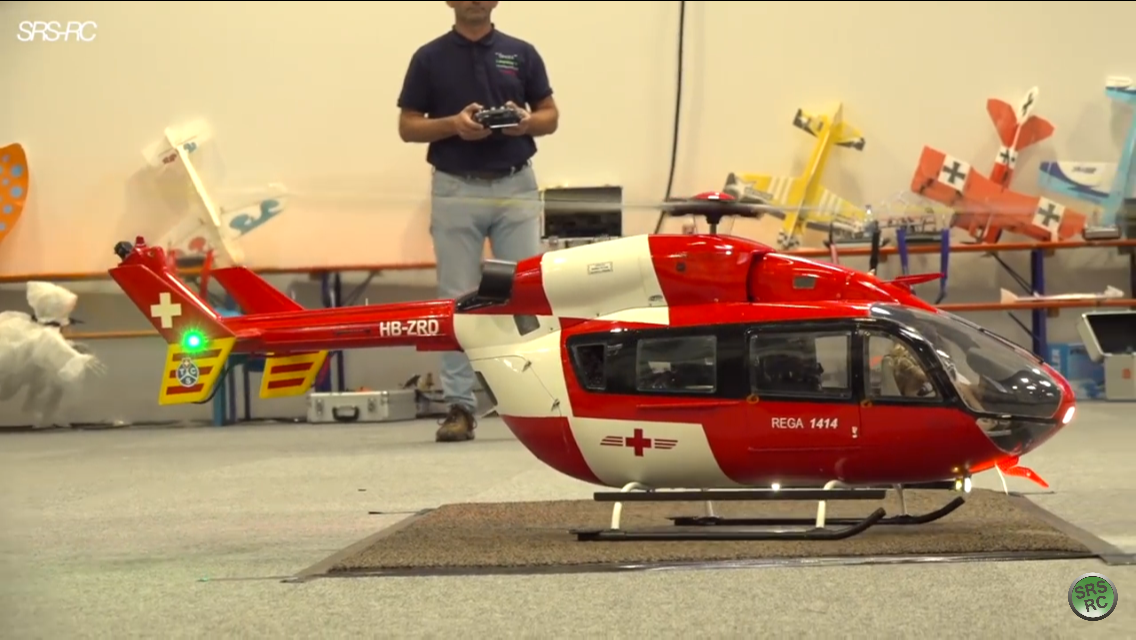 At an indoor R/C show in Germany in 2018, Franz Lechner demonstrated his impressively large helicopter, an EC 145 rescue chopper. The audience waited patiently for liftoff, and they weren't disappointed.
The first thing that you notice is the size, then the beautiful red and white paint. After the power is switched on, you notice the realistic flashing lights.
Perhaps the best part, though, is the engine: a real turbine. As it spins up to maximum throttle, you can't tell the difference between the 1:5.7 scale model and its full-size counterpart, as far as looks and sound.
Finally, the big moment arrives – liftoff. Everyone watches in wonder, totally captivated by its enormity and thundering sound. You can even see the banner and small planes blowing around. Enjoy the short video below!