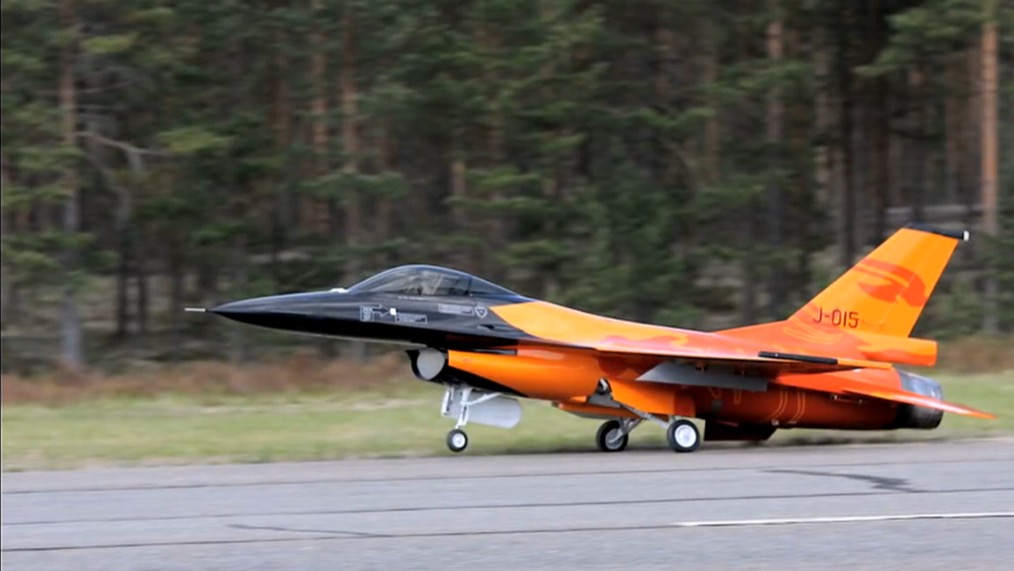 You know you have a cool R/C jet when you have a guy standing by with a fire extinguisher! Imagine the stress of taking off and landing a newly-finished, expensive plane like the one below.
This quarter scale F-16 replica is fitted with four turbine engines. The max speed isn't clear, but the sound the engines make at takeoff and during flight is just great!
Perhaps the best part is seeing the excitement (and relief) of the pilot after a successful landing. Watch the short video below.